TRACKING OF VEHICLES AND LOADS
Through our online platform, you can monitor, in real time, the position and route of all your vehicles, 24 hours a day. This monitoring can be conducted on any platform (computer, tablet or smartphone), as long as you have a stable internet connection.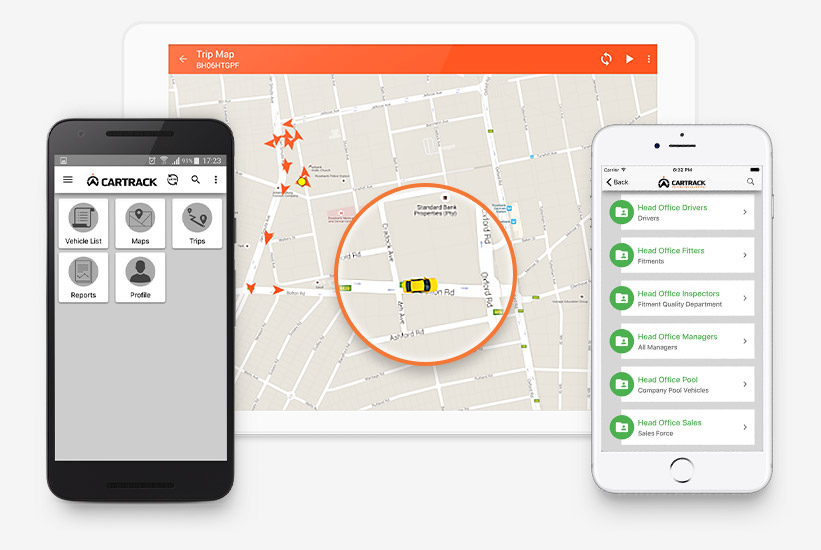 RECOVERY OF STOLEN VEHICLES
Cartrack is an industry leader in recovering stolen vehicles. We have achieved this status owing to our invaluable service offering, with an integrated system of alerts and real-time location supported by a dedicated team that is available around-the-clock to assist in the recovery of stolen vehicles.
+ SAFETY SOLUTIONS
In addition to the recovery of stolen vehicles there are a number of related services that further enhance your safety.