Do you feel the need for speed? If you're a speed junkie who loves nothing better than a car that drives like the wind, you'll be interested to know which cars are currently setting records for being speed demons.
Here are 10 of the fastest cars in the world right now:
(1) 2019 Dodge Challenger SRT Hellcat Redeye – top speed: 326 km/h
With an ability to go from zero to 100 in just 3.4 seconds, it is unsurprising that the Dodge Challenger is able to reach top speeds of more than 326 km/h.  Powering this 2 042 kg Detroit brawler is a 6.4-litre supercharged V-8 engine that cranks out 797 horsepower and 707 pound-feet of torque.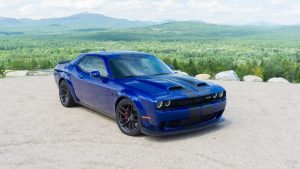 Image courtesy of cnet.com
(2) 2016 McLaren 650S – top speed: 328 km/h
Another name that's built on the backbone of racing, McLaren is better known for its F1 cars than for its street vehicles. However, this car will scratch the speed itch of any mere mortal driver thanks to a twin-turbocharged 3.8-litre V8 engine that puts out 641 horsepower with 500 ft-lbs of torque – a knockout speed for a knockout car.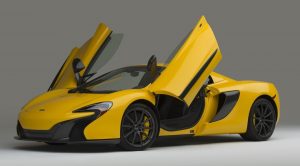 Image courtesy of cargurus.com
(3) 2017 Dodge Viper – top speed: 331 km/h
This old-school-cool, limited production vehicle turns heads wherever it goes, even when it's standing still. The 2017 Dodge Viper goes from 0 to 60km/h in merely three seconds and its 8.4-litre V10 engine reaches a top speed of 331km/h without breaking a sweat.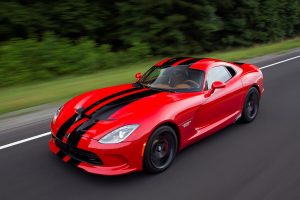 Image courtesy of thecarconnection.com
(4) Aston Martin DBS Superleggera – top speed: 340 km/h
 With Aston Martin widely recognised as one of the vehicle choices of famous fictional superspy James Bond, it is unsurprising to learn that this stylish car can burn some serious rubber.  Its breakneck speed is enabled thanks to the 715-horsepower found in the 5.2-litre, twin-turbo V-12 engine.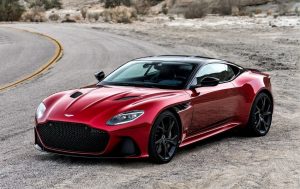 Image courtesy of astonmartinvancouver.ca
(5) Porsche 911 GT2 RS – top speed: 340 km/h
This classic car has been dubbed "the widowmaker" by generations of Porsche purists and is the fastest and most capable Porsche outside of the now-defunct 918 Spyder. Powering the 911 GT2 RS is a 3.8-litre twin-turbocharged six-cylinder boxer 700-horsepower and 553 pound-feet of torque, combined with a lightning-quick seven-speed dual-clutch transmission that allows one to go from zero to 100 in a head-spinning 2.7 seconds.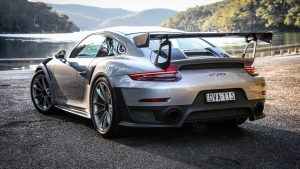 Image courtesy of caradvice.com.au
(6) Chevrolet Corvette ZR1 – top speed: 341 km/h
This slick beauty is able to reach its top speed thanks to a 6.2-litre supercharged American V-8 engine that produces an incredible 755-horsepower and 715 pound-feet of torque. Lucky owners can choose from two different aerodynamics settings, depending on their personal preference.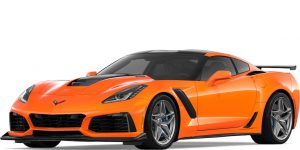 Image courtesy of chevrolet.com
(7) 2017 Ferrari LaFerrari Convertible – top speed: 350 km/h
 Stronger structural integrity and innovative aerodynamic elements are just two of the features that Ferrari has made to ensure that the 2017 convertible is more than just an open-top derivative. With a total system output of 949-horsepower, it's also the most powerful naturally aspirated engine Ferrari has ever put into a car meant for public roads, allowing it to reach a speed of about 350 km/h.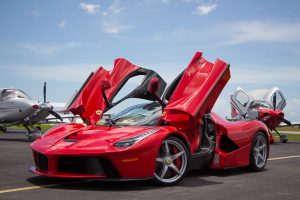 Image courtesy of hagerty.com
(8) 2017 Lamborghini Centenario – top speed: 350 km/h
 Did you know that Lamborghini hand-selects its customers? When you consider the fluid lines, aerodynamics and innovation in the futuristic-looking Centenario, it's easy to understand why. The 40 Centenarios each house a 759-horsepower, 6.5-litre V12-powered engine and are a carbon fibre masterpiece of engineering, enabling a rather swift top speed of 350 km/h.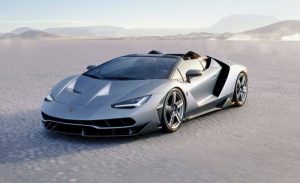 Image courtesy of finance.yahoo.com
(9) Bugatti Chiron Sport – top speed 420 km/h
 As if it's not enough that the Chiron Sport is akin to a ferocious, yet luxurious land missile, it can also reach a ridiculous top speed of 420 km/h.  This bullet-like speed is accomplished thanks to astounding 1,479-horsepower and an 8.0-litre quad-turbocharged W-16 engine. Adding further speed are the carbon fibre windshield wiper arms, a carbon fibre intercooler and lighter suspension components and wheels.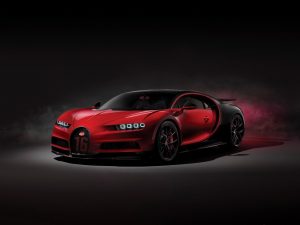 Image courtesy of topspeed.com
(10) 2017 Koenigsegg Agera RS – top speed: 447 km/h
At the top of the pile in terms of speed is this supercar built on a legacy of racing. Its incredible top speed of 447 km/h is attributable to a whopping 1 160-horsepower V8 engine. The Agera RS boasts gold flake paintwork and a hood that can be stored under the bonnet.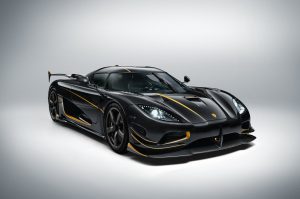 Image courtesy of topspeed.com
Whether you have a fast car or not, you can still have the best tracking and recovery team on your side. Cartrack's world-class tracking and recovery teams put you in control of your car's safety and give you 24-hour peace of mind.