For many motorists, driving a car is so much more than merely transporting themselves from Point A to Point B. If you're one of these people, driving a car is as much about the car itself, with great importance placed on the performance, luxury and status symbol of the vehicle.
Here are five of the most expensive cars ever produced:
Ferrari Pininfarina Sergio ($3 million)
The manufacturer handpicked the owners of this exquisitely designed, handmade car, with only six models ever produced. It was built as a tribute to the former chairman of the company, Sergio Pininfarina. The car, which boasts a 4.5-litre F136F V-8 engine, was made with carbon fibre and has no roof, side windows and windshield.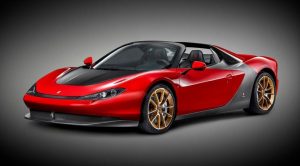 Image courtesy of carmagazine.co.uk
Lamborghini Veneno ($4 million)
 This stunning sports car was introduced at the 2013 Geneva motor show. Its initial asking price of $4 million made it one of the most expensive production cars in the world. The car itself seems almost other-worldly thanks to its unique, sophisticated design. The front of the car is designed for maximum airflow and improved downforce and the rear arches are designed to direct air around the car in order to reduce excessive lift and aid in generating downforce.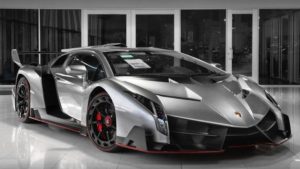 Image courtesy of thedrive.com
Koenigsegg CCXR Trevita ($4.8 million)
 With only two models ever produced, the Koenigsegg CCXR Trevita is truly an exclusive car. The difficulty in producing this car resulted in it being rather expensive. Among its many features are a unique double carbon rear wing, carbon-ceramic brakes with ABS, paddle-shift, a tyre monitoring system, an infotainment system and a hydraulic lifting system. Underneath its lustrous finish is a 4.8-litre, dual-supercharged V8 engine with a total output of 1,004 hp and 797 lb. To top it off, the fibres were coated with a unique diamond finish by using the Koenigsegg Proprietary Diamond Weave, a new and unique method that was fully developed by Koenigsegg.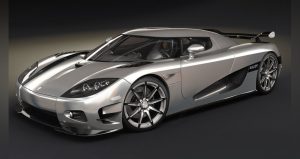 Image courtesy of northopandjohnson.com
Rolls-Royce Sweptail ($13 million)
This hand-built, two-seater from Rolls-Royce was specifically designed at the request of an unknown yacht and aircraft collector. It took about five years to produce and was manufactured according to the anonymous requester's unique specifications: it has an intricately carved back and a glass ceiling that slopes from the wheel to the trunks. The car was not built for speed, as it has a maximum speed of 242 kph. However, it does have the distinction of being the second most expensive car ever produced.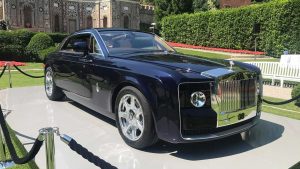 Image courtesy of motor1.com
Bugatti La Voiture Noire – $19 million
This vehicle has the distinction of being the world's most expensive new car, and only one model will be produced and sold. Upon debuting at the Geneva International Motor Show in August 2019, it was sold for a record $19 million. However, the car still requires at least two years to be completed, as production on it started in 2018 and it isn't currently fitted with an interior or the engine. Once this Batmobile-esque masterpiece is completed, one of its many distinctions will be its speed, with the astonishing ability to hit 96 kph in 2.5 seconds and reach a top speed of 676 kph. It has an 8-litre engine, 16 cylinders and 1500 horsepower.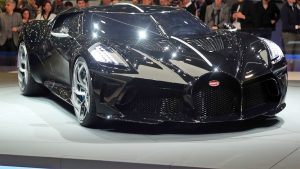 Image courtesy of carmagazine.co.uk
Protect your "baby" with Cartrack
 Whatever type of car you drive, , you undoubtedly treasure your vehicle as much as these wealthy owners do. Make sure that you have peace of mind that your one-of-a-kind car is protected by using Cartrack's world-class Stolen Vehicle Recovery services.